By Move Dance on 6th Feb 2020
It's finally February! So here we are with our latest Leotard of the Month for 2020! We already know you're going to fall in LOVE this month's leotard from Capezio's Dance Active range. The fitness-inspired style and fashionable features are sure to make this leotard a big favourite among dancers! We know you're dying to know what it is so here you go - it's the Capezio Cut Out Tank Leotard!
Introducing Capezio's Cut Out Tank Leotard
We can't get enough of the cool sporty-style of this leotard by Capezio. Intricate cut outs set this leotard aside from the rest. The asymmetrical neckline offers shape and gives the leotard an eye-catching statement feature. We absolutely love this fun, modern take on the simplistic tank leotard. It will definitely make sure you stand out from other dancers!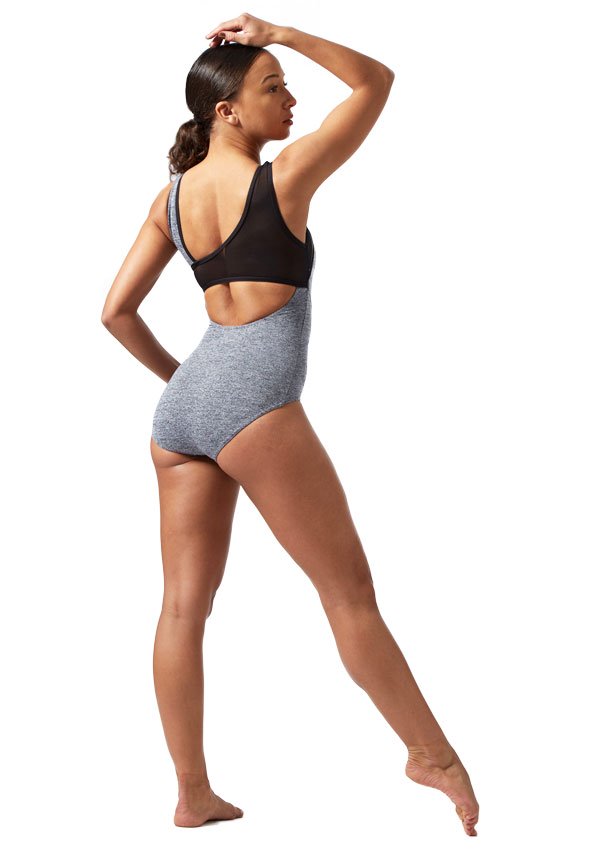 Capezio's Cut Out Tank Leotard
Look stylish while feeling supported as you dance thanks to the shelf bra lining with built-in cups. The supportive fabric of the leotard helps to hold you in meaning you can perform with confidence. Cut outs on both the front and back of the leotard also boosts breathability as well as adding style.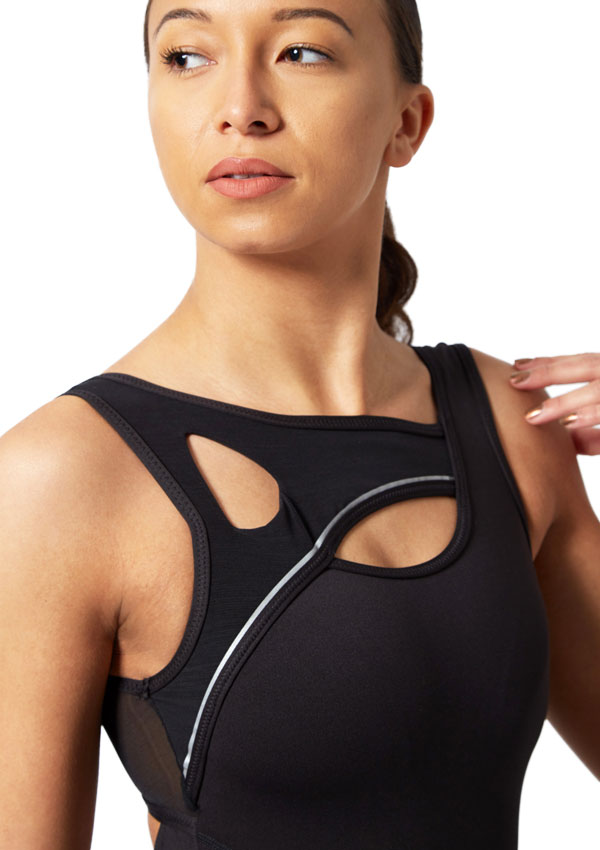 Capezio's Cut Out Tank Leotard is available for £36.95
Cross body seams on the leotard help to accentuate your waist, offering a flattering figure. We love the style of this leotard for heading to class or even for an audition! If you feel good, you'll perform even better - trust us!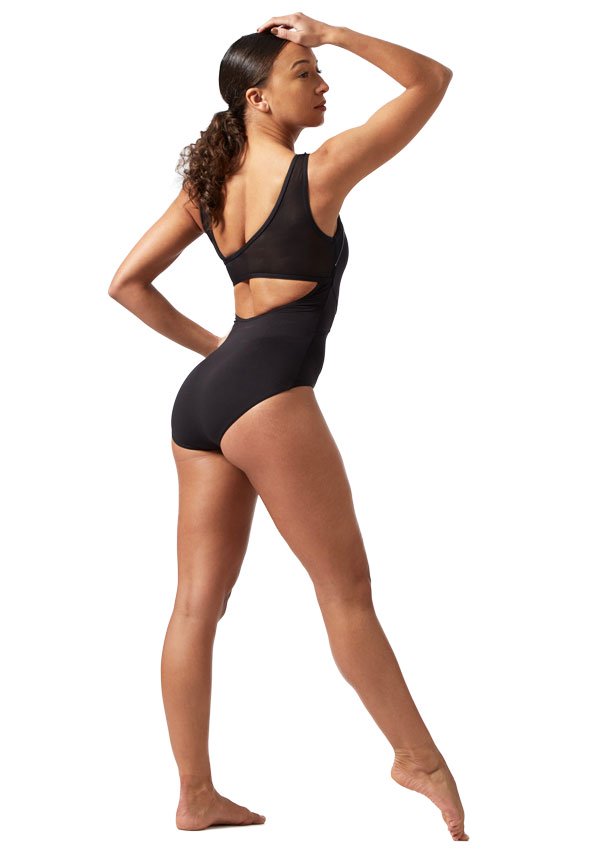 Shop Capezio's Cut Out Tank Leotard
This modern, sporty leotard comes in black or grey with contrasting black features.Black and grey tones give a serious, mature look for class, which will make you feel unstoppable. We also love the reflective tape detailing on the front of the black leotard!
Buy Leotard of the Month February
Make sure you check out the rest of the Dance Active Collection by Capezio. It features a range of leotards, warm ups and other dance fitness wear with an athletic twist on traditional dancewear and work out clothing. This versatile collection is ideal for both dance and other fitness classes. You can even style some of the pieces over this leotard - we love it with the Capezio Zip Front Jacket and the Capezio Keyhole Shorts!
Shop Capezio Dance Active Collection