By Move Dance on 12th Dec 2019
Can you believe it's December andour last Leotard of the Month post for 2019?! Christmas is just around the corner, so why not choose our Leotard of the Month December to put on your wishlist just in time for the big day! It was so hard to choose our final Leotard of the Month for the year but after much deliberation, we're sure you're going to love this leotard as much as we do.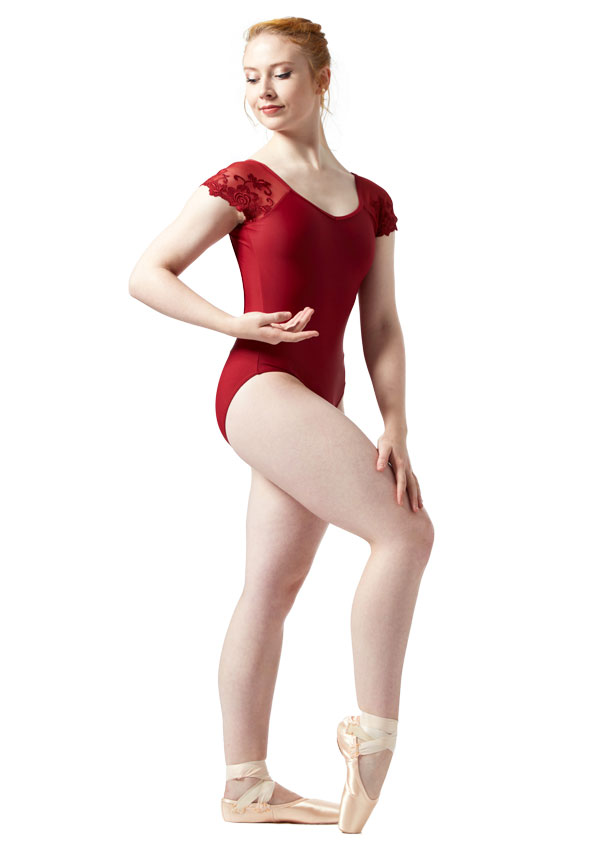 Shop Leotard of the Month December
Introducing the Ballet Rosa Lace Cap Sleeve Leotard! We couldn't choose anything other than a red leotard for December could we?! We can't get enough of this gorgeous, elegant leotard with pretty Austrian embroidered lace cap sleeves. The new red shade is the perfect leotard for over the festive season, and all year round!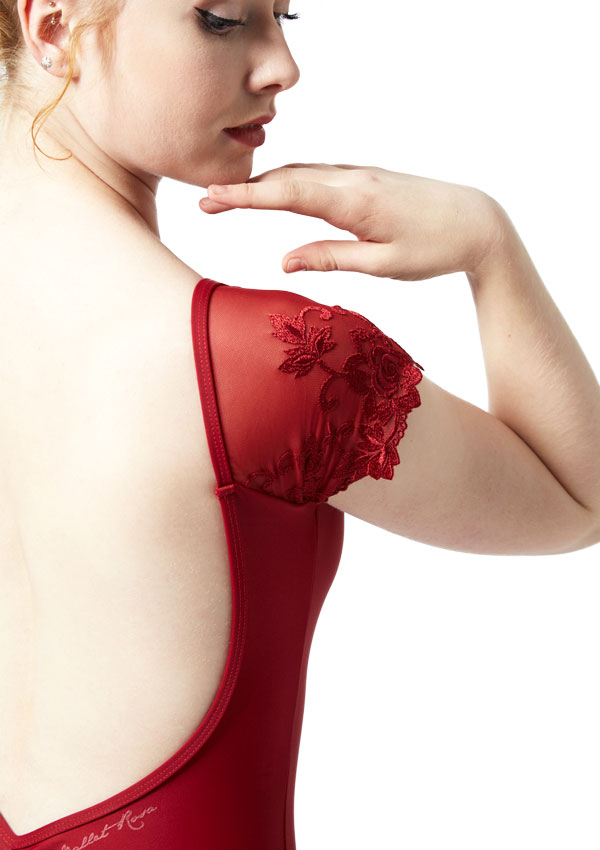 Ballet Rosa Lace Cap Sleeve Leotard
One of our favourite features of this pretty leotard is the ultra-low back style, showcasing your back and shoulders as you dance. Exposure of your back reveals a daring side to you, implying confidence as well as elongating your arms, giving you longer lines. The small ruching at the bottom of the open back adds a flattering touch and accentuates your waist from behind. This versatile leotard is definitely one you'd want to open on Christmas Day!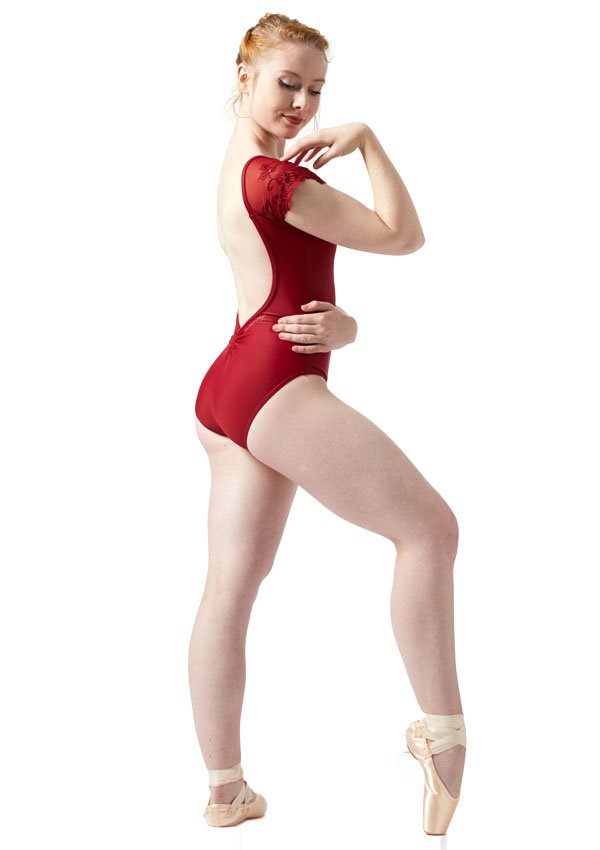 The flattering V neck of this leotard is complemented beautifully by the feminine floral lace, giving this leotard a graceful, delicate feel. Stand tall as the V neckline helps elongate your neck as you perform. This lengthening leotard also makes the perfect gift for a fellow dancer!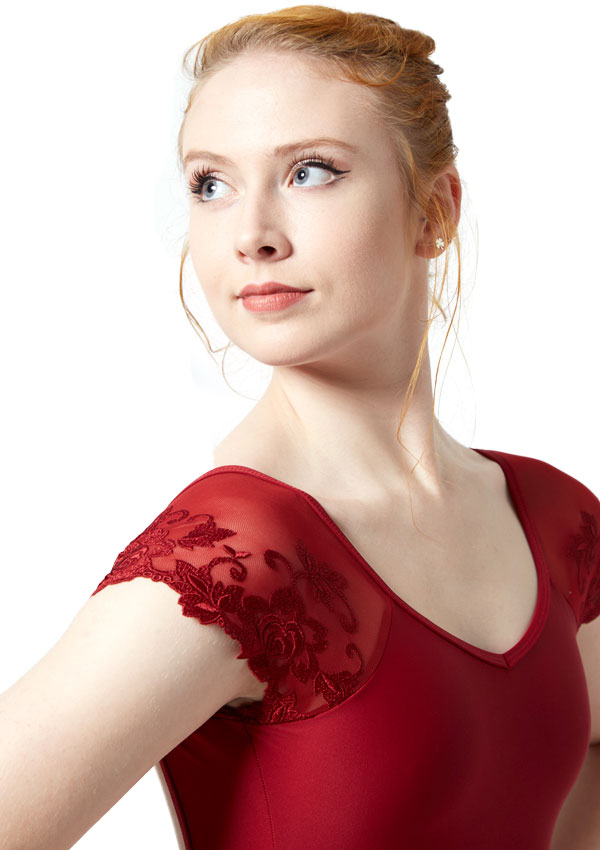 Shop Ballet Rosa Lace Cap Sleeve Leotard
If red isn't your first choice of colour, don't worry! We have this Ballet Rosa leotard in Black, Navy Blue and Royal Blue too! Which colour is your favourite? We love the festive red colour or the black leotard for a fashionable twist on the uniform leotard.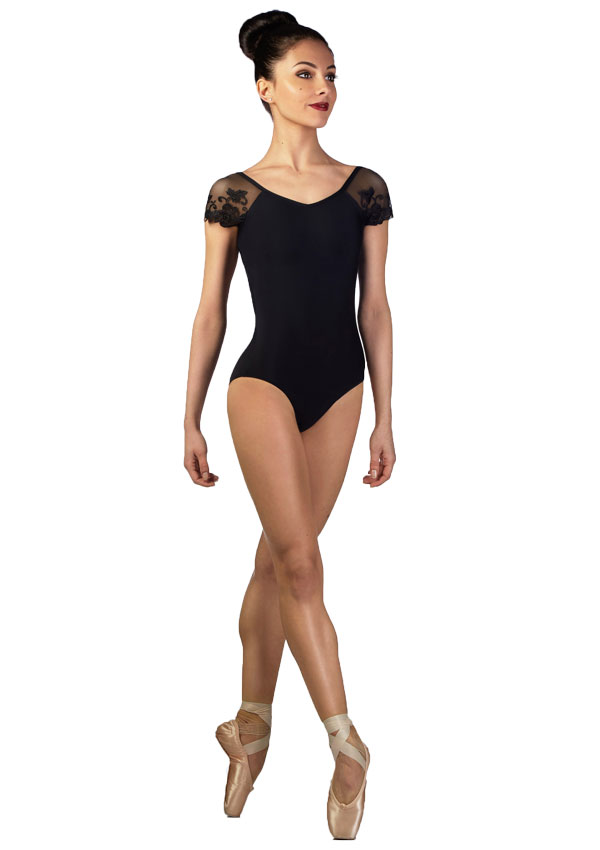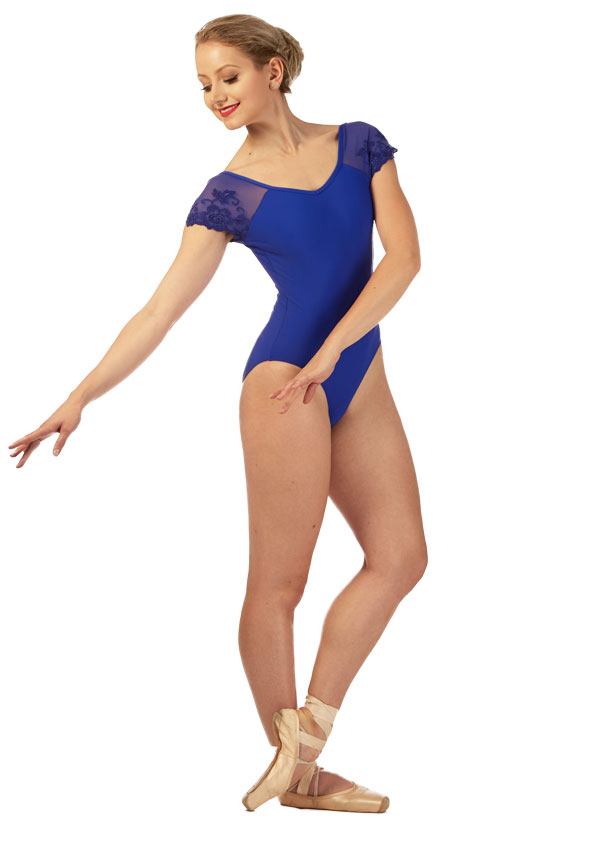 Shop Leotard of the Month for 50,95€
We just know you'll be wishing to find this lovely leotard under your tree on Christmas morning! Hands up, who's going to be adding this to their wishlist?
Don't forget to check out the rest of Ballet Rosa's new collection too! The new range features lots of lace, mesh and floral prints, in a combination of leotards and warm up wear. If our Leotard of the Month December doesn't make the cut for your Christmas List, we're sure you'll find something else in the collection or maybe you'll fall in love with a skirt to wear over this leotard!
Shop the whole Ballet Rosa Collection