By Move Dance on 26th Sep 2019
The rise of adult ballerinas is growing and growing, and we couldn't be happier about it! Other than the obvious, that dancing is the best kind of fun, being an adult ballerina has many advantages, both mentally and physically. We've put together some of those advantages so you can enjoy your dancing and feel good about all the benefits that come with it!
What Are the Advantages of Being an Adult Ballerina?
Staying Active
Ballet is a great way of staying active, though many people are under the illusion that ballet is slow, steady and dare we say it, easy! It's far from it! Ballet is one of the most difficult sports which requires lots of training. Professional ballet dancers make ballet look simple, elegant and easy, but in reality, it's a result of hours of practise, dedication and hard work. Of course, staying active also contributes too.
Improving Core and Muscle Strength
Ballet is one of the best forms of exercise to improve your core strength as it is largely based on posture. Improving your posture will in turn provide you with a stronger core. As you progress in ballet you'll certainly notice a difference in your legs and arms, although it's vital that your whole body is correct in ballet - there's a lot of legwork which requires you to build up your muscles, especially when you're en pointe.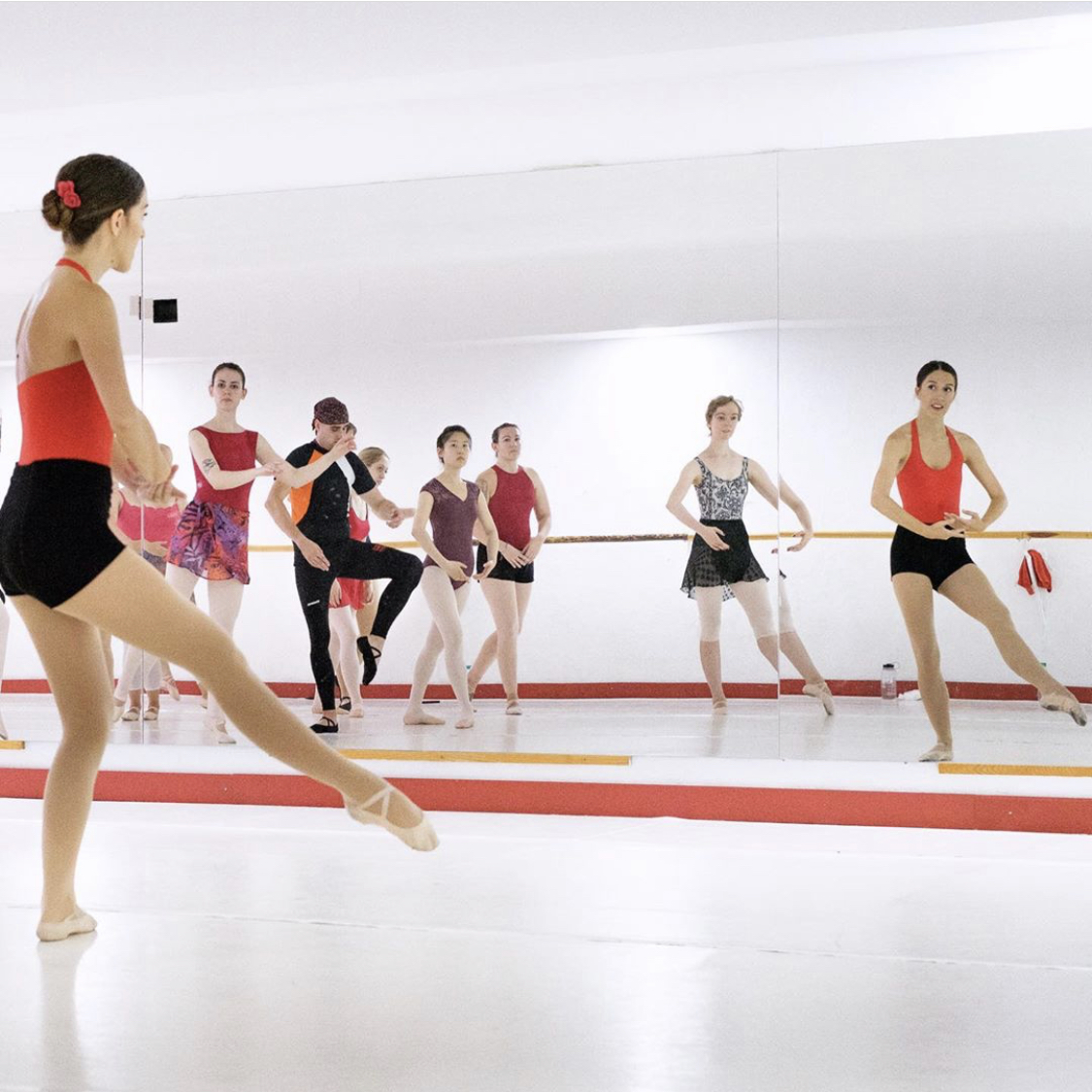 Image by @aaronjeanphotgraphy
Staying Sociable
Attending adult ballet classes is a great way of staying sociable and meeting new people to make friends with. Chances are, a lot of the people going to the classes are in the same boat as you. Participants in adult ballet classes can be a mix of new dancers, people who used to dance and have rediscovered their love for it and also people who have been dancing their whole life.
Posture
Having good ballet form is based on having an amazing posture. As well as improving your core, a good posture can help eliminate aches and pains and make you aware of your body, meaning you'll begin to notice when you're slouching and be able to correct it.
Stress and Anxiety
All forms of exercise can reduce stress and anxiety, but ballet especially can help to clear your mind thanks to the calming nature of the dance. Exercise helps your body to feel better, and if your body feels better, so does your mind. Aerobic exercise can decrease levels of tension which therefore allows any stress and anxieties to ease off.
Image by @nataliedanzaballet
Our Brand Ambassador, Natalie Danza, is an adult ballerina herself, we asked Natalie about the adult ballet community.
"Adult ballet has been growing so quickly over the last 5 years and many dance schools and academies now offer classes for adults as well as younger students. It has also been great to see how our online community of adult ballet dancers has grown, especially on social media platforms and how we support and encourage each other. I feel truly blessed to be a part of it!"
There's so many reasons to fall in love with ballet! Let us know what your favourite thing about ballet is!